Shopping Cart
Your Cart is Empty
There was an error with PayPal
Click here to try again
Thank you for your business!
You should be receiving an order confirmation from Paypal shortly.
Exit Shopping Cart
Please join Merrily in acknowledging the Yuin People, the Traditional Owners of the land on which Connecting Souls gathers and heals, and acknowledging all Traditional Owners of country throughout Australia. We recognise Aboriginal and Torres Strait Islander peoples' continuing connection to land, place, waters and community. We pay our respects to their cultures, country and elders past present and emerging.
| | |
| --- | --- |
| Posted on May 21, 2018 at 10:57 PM | |
A culmination of my life's passion will be shared this year. It involves multi-sensory frequency immersion to shift a subject's suffering and clear low frequency cellular imprinting.
For a lack of better words this is quantum untangling, quantum clearing or even a quantum reset but I call the actual spoken sounds *quantum articulation.
My experimentation with targeted frequencies and the senses has produced complex targeted olfactory frequencies, ingested frequencies, frequencies absorbed through the skin but it is the auditory frequencies that are the easiest to create both macro and micro shifts. Addressing both the inherent collective and individual suffering in a subject. Solfeggio harmonics work well in general but it's the use of this quantum articulation that is clearing human suffering and resetting cellular memory at a phenomenal rate.
Subjects who participated in customised targeted sessions reported instantaneous mental and emotional shifts with residual physical change unfolding in hours and awareness of relational shifts reported over several days. When the quantum clearing happens there is a permanent disconnect from the suffering. It clears and reframes the energy field to the point that it becomes difficult for a subject to connect with even the idea of the previous way of being and impossible to feel any of the previous pain or discomfort related to the issue. For all intents and purposes the old way of being/feeling no longer exists in the past, present or future. It appears to also disengage specific relational entanglement so that it has a ripple effect.
My theory is that the residual of past personal trauma, epigenetics and collective consciousness tether cells in the construct of time and it is the release of these imprints that will allow individuals to clear suffering and access 5-D+ states. It appears that all senses and in this case the articulation of sound is engrained with complex multidimensional layers that hold keys to humanity's anchored relationship in the fabric of space-time.
This project is being applied on a larger scale for a variety of issues and human suffering. The first roll out is an album to assist men in separating from historically confining masculine and feminine imprints, recognising and clearing shadow stories around feminine and masculine expression and reintegrating the divine feminine and divine masculine.
It's called The Resurrection Project - Accelerated Healing for Men
A similar album for women is called Graced - Accelerated Healing for Women.
The test groups for these albums have reported physical and emotional shifts, apparent altered states and transformational life shifts.
*Quantum Articulation - connecting into the specific frequency of a word or words and using a blending of pre-babel indo-European intonation and what's termed "light language" within a heighten state of 5-D+ to create quantum release that has/is/will morph(ed)(ing) to converge with an individual's energy field, this shift works outside space-time, hovering beyond the infinite value of singularity.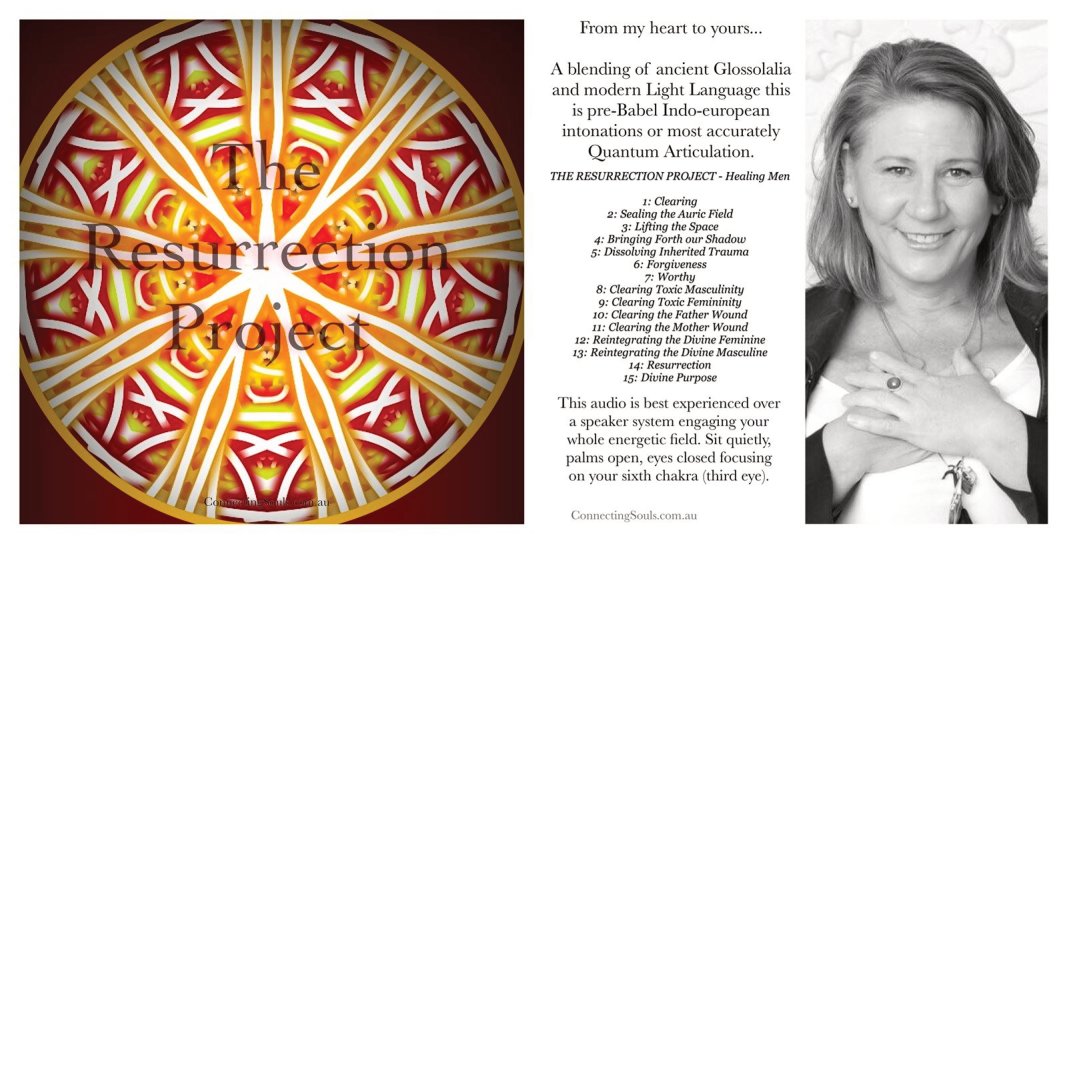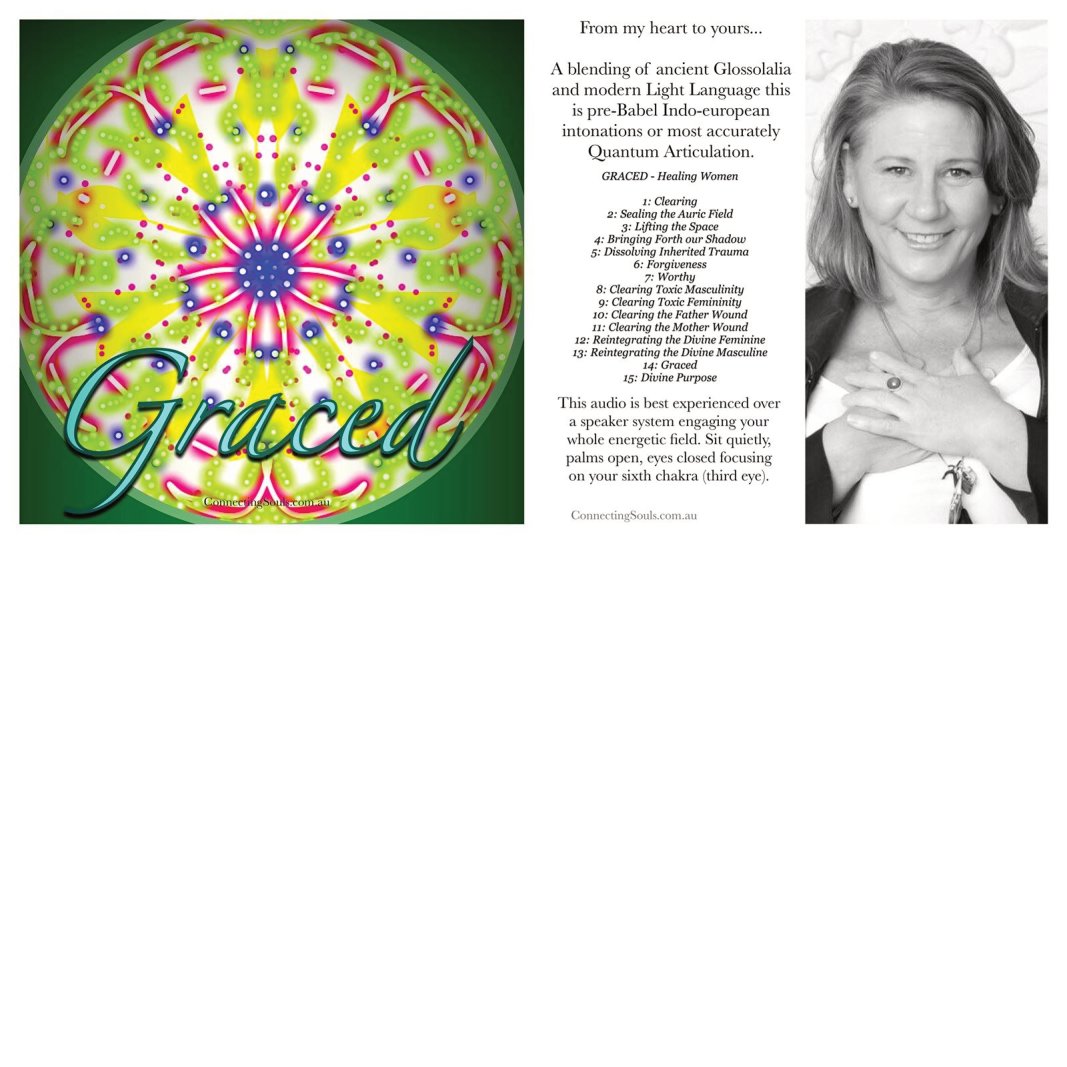 Categories: Messages from Merrily

0

/